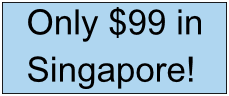 Latest testimonials from Surbo users:
Honda Fit GD 2006 & GE 2008 (similar to Jazz).
Honda Odyssey (Surbo, Twin Surbo & Surbo5)
Honda Shuttle, testimonial included.
Hyundai i45 (Surbo & Twin Surbo)
Mitsubishi Eclipse Cross 1.5 turbo
Proton Wira EFI (similar to Satria, Putra and Arena)
Subaru Impreza 2008 and newer.
Unspecified car belonging to Zaiizaiizaii
Unspecified car belonging to Yano
Unspecified car belonging to Jomeo
Unspecified car belonging to owner with tel xxxx6790
More testimonials for Surbo:
Original sources of the testimonials below have been uploaded to our Facebook, in the same order.
Audi TTS:"Customer's feedback (translated by Thai Surbo dealer):"At the same foot pressure I noticed the rpm and speed kept climbing! The car felt more responsive as opposed to feeling limp at the lower rpm range before the boost kicks in." Will ask him tomorrow after he tries it from standstill. Previously his problem was turbo lag and that allowed even ordinary cars like Altis or Vios to get ahead by half a car length from the red lights before the boost came on."
Honda Civic FD 1.6:"Thank you Mr Heng for installing Surbo. Really felt the difference as I drove home."
Nissan Pulsar 2018:"Thank you again, Mr Heng. Will monitor the Surbo effect. Cheers."
Nissan Qashqai:"Previously you installed it in my Qashqai. Now I changed to Mazda 6. Need any modifications?"
Nissan Sunny N16:"Hey Mr Heng, Martin here. The one just now, installing Surbo on the N16. So far, on my drive home on the PIE and BKE, cruising at the speed limit, most of the time I tapped lightly on my accelerator. Usually it needed more than just a tap. Later at night I will check on cruising at higher speeds and acceleration on the NS highway."
Nissan Sunny:"Yo, I used Surbo on my Nissan Sunny like 10 years ago. Always liked the feel of it. I got a new Peugeot 3008 1.2 turbo now, and can it be fitted?"
Honda Oddysey RB3:"It's ok. I can feel more power."
Posts before Jan 2019
Daihatsu Terios:"Now 90 km/h is at about 3k. Previously about 3.5k. Engine is less noisy."
Daihatsu Terios:"Last time I installed it for my Terios. I took it out. Now using Vezel. Can it be used?"
Subaru WRX:"I have installed it before, boss. It was the p plate blue Subaru WRX. Tomorrow I'll go over, ok? But I need another one coz the one in the WRX I never took out."
Honda Civic FD:"Yes working good. The power is back. Just now, once driving off, I felt it straightaway along the road in Vicom. Don't know if it is my feeling but the power is better compared to the previous installation position. Thanks bro. My friend will drop by next week to install."
trek74 (Carousell):"Very experienced Surbo seller. He had installed on 2 of our cars and the effect and power is much better now. Thanks Mr Heng."
Mazda 3 2006:"Hi boss. I had installed the single Surbo on my car previously. How much to install a 2nd one?"
BMW Z4:"Hi there, this is Ricky (Z4). I have just fitted 1 in my car. Do you think I can add 1 more? Any space left?"
Skoda Rapid:"Hi Heng, this is my beloved Skoda Rapid that you did on. Rear engine and bonnet opens on the side."
Peugeot 207 CC:"Hi can I check, if I got the single Surbo, can i get the Twin one? Does it fit on a Peugeot 207 CC?"
Proton Gen2:"I was your Surbo customer. Will need to fix one for my Vios. Already removed from my Proton Gen2."
Honda Civic SiR and Toyota Altis:"I had Surbo installed in my previous cars, which were a Honda SiR, and later, a Toyota Altis. I am currently driving a Honda Vezel S model. Can Surbo be installed on my new car?"
Nissan NV200:"Can I install the Twin? NV 200. That time you installed the single Surbo. Now I want the Twin."
annimal (Carousell):"Very friendly and experienced Surbo seller. Explained step by step the installation process and their functions. During test drive, Mr Heng will sit next to you and ensure that the Surbo works. Can automatically feel the faster and smoother pick up of the car during acceleration, and car feels lighter too while driving. Thanks Mr Heng and your friendly family too. Guys, this item is highly recommended and it's definitely worth the money. Thumbs up! Thank you Mr Heng. Surbo works better than expected!"
vic8321 (Carousell):"Very knowledgeable guy with long years of experience. A guy who is devoted to cars and damn well versed with cars. Really feel the difference for a small price. Thanks a lot Heng (seller). Will advise and recommend more kaki and friends to you."
Citroen DS4:"Congratulations bro, your product works on my Citroen DS4. I don't know about fuel but I can feel performance improve especially when picking up and uphill. I am recommending to friends for you already"
Honda Airwave:"Can you install on BMW 320i? Awesome. I did my airwave, by you before. I've changed cars already. Can you do it for me again? Once I get the car, thats the first thing I wanna do."
Mitsubishi Lancer:"Hi, used to buy Surbo from you. I wonder if my previous Surbo, used in my Lancer, can fit the Honda Stream?"
Zerotohundred.com:"I've installed the Surbo in my car and now I can get from 0-100 kph in about 7.5 to 8.0 seconds."
decentdriver (Carousell):"This Surbo kit project is really AWESOME! Fast RPM increase. Pickup you will never imagine with low usage of petrol. Drag pickup as fast as turbo kit setup. Thanks boss for all the advice."
nickolasho (Carousell):"Knowledgeable seller and pleasant to deal with! Noticed immediate difference in acceleration after installation!"
Hyundai Avante:"Hi Mr Heng, after I drove off with the Surbo installed in my Avante, I stepped lightly on the accelerator and maintained it and I noticed that my speedometer easily hit 100 km/h and it barely hit 3000 rpm."
Chery QQ (Ms Choy TK):"Fitted my Surbo today, felt a significant change. Great service by Mr Heng. Going to test out the consumption now. Thanks!!"
kenken34 (Carousell):"Just installed Surbo. Can feel the difference. Really knowledgeable, Mr Heng. Shared with me a lot regarding the installation and explained every detail. Thumbs up!!"
williamho14 (Carousell):"Can feel that throttle is lighter. More smooth acceleration. Great seller to deal with!"
Other testimonials:

Source: Original emails from customers.
Family using Toyota Vios and Wish, and Mitsubishi Lancer
MP3 Testimonials (Chinese dialect)
Hill climbing tests
Perodua Kancil with more hill climbing power
Proton Saga: better hill climbing with Surbos
Renault Clio 1.4 16V: uphill in 5th gear...
Daihatsu Terios: Climbing Sheares Bridge is much easier
Proton Exora 1.6 Auto has no more problem with 1 km long slope
Toyota Wish climbs Genting Highlands easily
Top speed tests
Acceleration tests
Fuel economy tests
Nissan Sunny Auto (Twin Surbo)
Unspecified car belonging to Zaiizaiizaii
Unspecified car belonging to Yano
Unspecified car belonging to Jomeo
Overtaking tests
Unspecified car belonging to Jomeo
Works well
More torque
Bigger engine effect
Less accelerator pressure
Nissan Sunny (testimonial from Martin)
Responsiveness
Mid range power
Fun to drive/ thrilling/ enjoyable
Twin Surbo
Activation method
Quieter engine
RPM rises quickly
Road race
Surge in/ more power
Top gear acceleration
Reduced turbo lag
If you have tested the Surbo, please send your results to our WhatsApp +65 98572661. We will be very obliged!