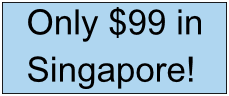 How To Reduce Turbo Lag
The easiest way is to increase air flow though the engine from a low rpm, so that the exhaust gases become faster, because the turbocharger is driven by exhaust gases.
Turbo lag occurs because the turbocharger takes time to be turned quickly enough by exhaust gases so that it can pull fresh air in axially to be compressed to boost the engine. Before that happens, the turbocharger is a load to the engine as the exhaust gases are trying to speed the turbocharger up.
In normal operation, the accelerator must be pressed harder to increase air flow through the engine, so that it picks up and pushes more air through the exhaust, which turns the turbocharger fast enough to make it push air into the engine. That is quite a bit of lag. Not only that, too much fuel goes in, affecting the combustion. Since many turbocharged vehicles have automatic transmissions and even CVT gearboxes, the problem is compounded.
To increase exhaust gas flow, we might first increase the air flow to the engine. One way is to use the Surbo (air suction turbo). This device has been observed to bring normally aspirated engines to their rpm red line with 1/2 throttle. It does so too for turbocharged engines, like our test car, the 154 bhp Peugeot 508 1.6 THP, and with just 0.6 bar. Compare this with a Mercedes GLA Class 1.6 also with 154 bhp, which uses 1.2 bar to get to the rev limit, and also the Peugeot 308 GTi which uses the same block as the 508, but runs on 2.0 bar. Or even a remap or aftermarket chips, which also allow more turbo boost. Their way of getting more power is by pressing more turbo pressure into the engine, which can eat up the engine sooner, but ours is by feeding air to the engine from a low rpm using the Surbo, after which the turbocharger takes over.
Testimonials stating reduced turbo lag for:
The Surbo cycle for turbocharged engines
How does Surbo work for turbocharged engines? While accelerating to around half throttle, the accelerator is slightly closed to form a back pressure towards the Surbo, and the Surbo holds this pressure with air jets. Meanwhile, the exhaust gases become denser and start to spool the turbo harder. The turbo begins to pull air through faster, as though the accelerator has been pressed more, and this brings in the higher density air from the Surbo, which continues to jet air in at the back pressure level. This pushes the engine and it accelerates faster. At half throttle, the rpm limit would be reached. The advantage of this is that fuel usage is not increased as much as flooring the accelerator, and that the turbo gets boosted earlier so that the car is more often "on boost", and becomes fun to drive. Also, excessive cylinder pressures are avoided.

As the Surbo brings the engine to the rpm red line with just half throttle when the gear is held constant, and since the throttle is not floored, it means that the pressure in the turbocharger could still be well below the blow-off pressure value even at red line, and therefore therefore a higher rpm limit may be set by car makers, so extending the peak power of the turbocharged vehicle.

We have fitted the Surbo on many turbocharged cars (listed below), and driven them before and after, and found that there were improvements. From turbo cars that felt slow from standstill, especially automatic ones, the turbocharged vehicle felt more like normally aspirated vehicles with larger engines, with more linear power delivery, that could be better controlled around corners or in dense traffic. Push it a bit and you will be rewarded with a big rush of power and masses of torque. If you have a turbocharged vehicle but are not fully satisfied with the throttle response, contact us to make your turbo car a better one, today.
List of turbocharged vehicles we have cut turbo lag for
Audi A3 1.4 2015 TFSi
Audi A3 1.8 2009 170 bhp
Audi A4 1.8
Audi A5 2.0 Quattro
Audi Q2 1.0
Audi Q5 2.0
Audi TT 2.0 2008 200 bhp
BMW X4 2.0 twin turbo 2018
BMW X6 3.0 twin turbo
Chevrolet Orlando 1.4 turbo
Citroen DS4 1.6 turbo 156 bhp
Daihatsu Charade GTti 1.0
Fiat Bravo 1.4 Tjet
Fiat Doblo 1.3 JTD, 1.6 2018
Honda Jade 1.5 turbo
Hyundai i30 1.4 turbo
Hyundai Kona 1.0 turbo
Infiniti Q30 1.6 turbo,
Infiniti Q30 1.5 turbodiesel
Kia Stonic 1.0 turbo
2016 Landrover Defender 90 2.2 turbodiesel
Mazda CX7 2.3 turbo
2012 Mercedes C250 CGi
Mercedes Vito 108, 110, 112, 115.
The 2007 Mercedes A class turbo.
Mini Cooper S
Mitsubishi Eclipse Cross 1.5 turbo
Nissan Qashqai 1.2 and the Pulsar 1.2
Opel Astra GTC 1.4
Opel Combo 1.7
Opel Insignia 2.0
Peugeot 207 GTi 1.6 175 bhp
Peugeot 508 1.6 154 bhp
Peugeot Jumpy 2.0
Peugeot EHDi turbodiesels.
Ssangyong Tivoli 1.6 turbodiesel
Subaru Forester 2.0T
Subaru Forester SH9 2.5 auto
Subaru Impreza SGT 2.0
Subaru Impreza WRX STi 2.5
Subaru Legacy 2010 2.5 GT
Toyota Hiace 3.0 turbodiesel
Toyota Starlet 1.3 turbo
Volvo S60 T5 2.5
Volvo S60 T4 1.6
Volvo S60 T5
Volvo XC60 1.6
Volvo XC90 3.0
Volvo 2017 XC90 T8 2.0
VW Tiguan 2.0
VW Caddy MPC 1.4
VW Jetta 1.4
VW Tiguan 1.4 (up to 2015, twin charged)
VW Touran 1.4 (twin charged)
VW Golf 1.4 GT 168 bhp
VW Golf 1.2
VW Golf 2.0 GTi 2010
VW Jetta 1.4 (twin charged)
VW Passat CC 1.8
VW Scirocco 1.4
Videos:

Watch the video above showing how an engine revs with Surbo. Or watch it with the How it works page.

Above: video of Volvo XC90 T8 with Surbo, sprinting to 130 kph.

Above: video of Volvo XC90 T8 with Surbo, sprinting to 211 kph.

Above: video of Volvo XC90 T8 with Surbo, sprinting to 224 kph.
Site Map:
TESTIMONIALS:

BENEFITS:
More torque and BHP (dyno test)
Quick revving (1/2 throttle to RPM limit)
VEHICLES FITTED BY TYPE:

Installation Photos
SURBO VERSIONS:
TECHNICAL INFO:
SURBO FOR RACING:
ABOUT US:

CHAT (+65 9857 2661)
If you are using a handphone to read this, you can press the above CHAT link to either call us, or to save our number to your contacts, and then you can message us by clicking the WhatsApp icon below.
Remember to bookmark this page and come back to read more!