Proton Satria 1.3i test:

In plain text from source (scanned original email)
Hi again
I would like to let you know that I have just installed a Surbo unit this afternoon, and boy did I get the thrill factor in my car now!!! Thanks for a great product, and continue the great work. Can you please keep me on your list for any updates?
And now my sister who drives a Renault Kangoo is thinking of installing one. My brother in Penang is definitely getting one.
Brgds
Eric
Malaysia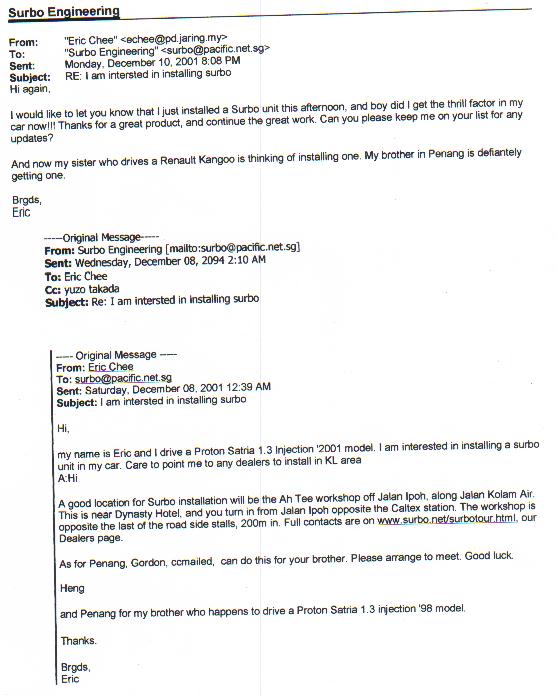 How Surbo transforms your car:
TESTIMONIALS:
TECHNICAL INFO:
Less knock (allows lower octane)
BENEFITS:
VEHICLES FITTED WITH SURBO:
ABOUT US:
SALES: