Surbo For Motorcycles

The Surbo can be fitted directly to the throttle of the motorcycle engine. Installation can be done by yourself or your mechanic. Just provide the size of the throttle (outer diameter). For twin thottles, a balanced Y must be made (perhaps at some exhaust shop) and the Surbo kit can then be fitted onto the Y.
For a Vespa, the Surbo in black housing will be fitted to the inlet air pipe inside the wheel cover.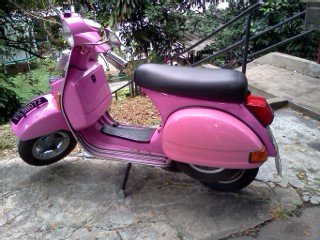 Bikes fitted in Singapore
One sports 250 cc Kawasaki with Surbo revved to 16000 rpm. A Vespa scooter saved fuel with the Surbo. A gokart, which had a motorcycle engine, also had much increased power with a Surbo, more so than the same Surbo had on the kart owner's car, possibly due to the light weight of the kart. This means that the Surbo could make a big difference to the power of your bike. Due to a smaller throttle opening for the same power, the Surbo could also cut down emissions, especially for older 2-stroke engines.

The Yamaha R15 was also fitted with Surbo, using a metal step down adaptor and cone filter.

Related page:
How Surbo transforms your car:

If you find this website helpful, please share it with friends!